​​​​​​​
Louis and Jonas, both in their prime years, tanned by the Spanish sun and with wanderlust and a longing for Jonathan in their hearts, set off for Istanbul on 4 July 2022. 
They travelled almost 3,000 kilometres across Europe, 2,926 kilometres to be exact, plus a 16-hour ferry ride. In this little logbook, you can read a few impressions of the journey in multimedia form (yes, that's how it's done here). 
From Spain via France to Monaco. Overnight stay in the harbour of Cannes on an Airbnb sailing boat. Conclusion: More mosquito bites than minutes of sleep. Wouldn't recommend.
And straight away another interim conclusion. Monaco. What a strange place. Rarely did our tin bowl made in 93 stand out so much. We drove through the heat between Maybach and Lambo and felt out of place, and not just visually. Monaco is not made for people like us. Anyone who has to keep an eye on the price at lunch should avoid this city. In general, anyone who ever looks at the price anywhere will not leave happy again. In short: without a yacht, not recommended. And maybe not in July either. It was very, very warm. 
On the other hand: Another country Juri made it to. 
Only a few kilometres later, la dolce vita. Ice cream, beach, pizza, Tuscan sun - clearly more to our taste. For two days we let the Italian sun shine on our focaccia-filled bellies, then off on the ferry, always heading east.
As if to prove low-budget travelling to ourselves, we rolled up our sleeping bags directly in front of the luxury cabins of the Superfastferry, which, despite its speed, took just under 12 hours to cross the Adriatic. In the evening we watched Mission Impossible with Greek subtitles in the lounge, and in the morning we had cake out of a bag for breakfast. That's the way to travel.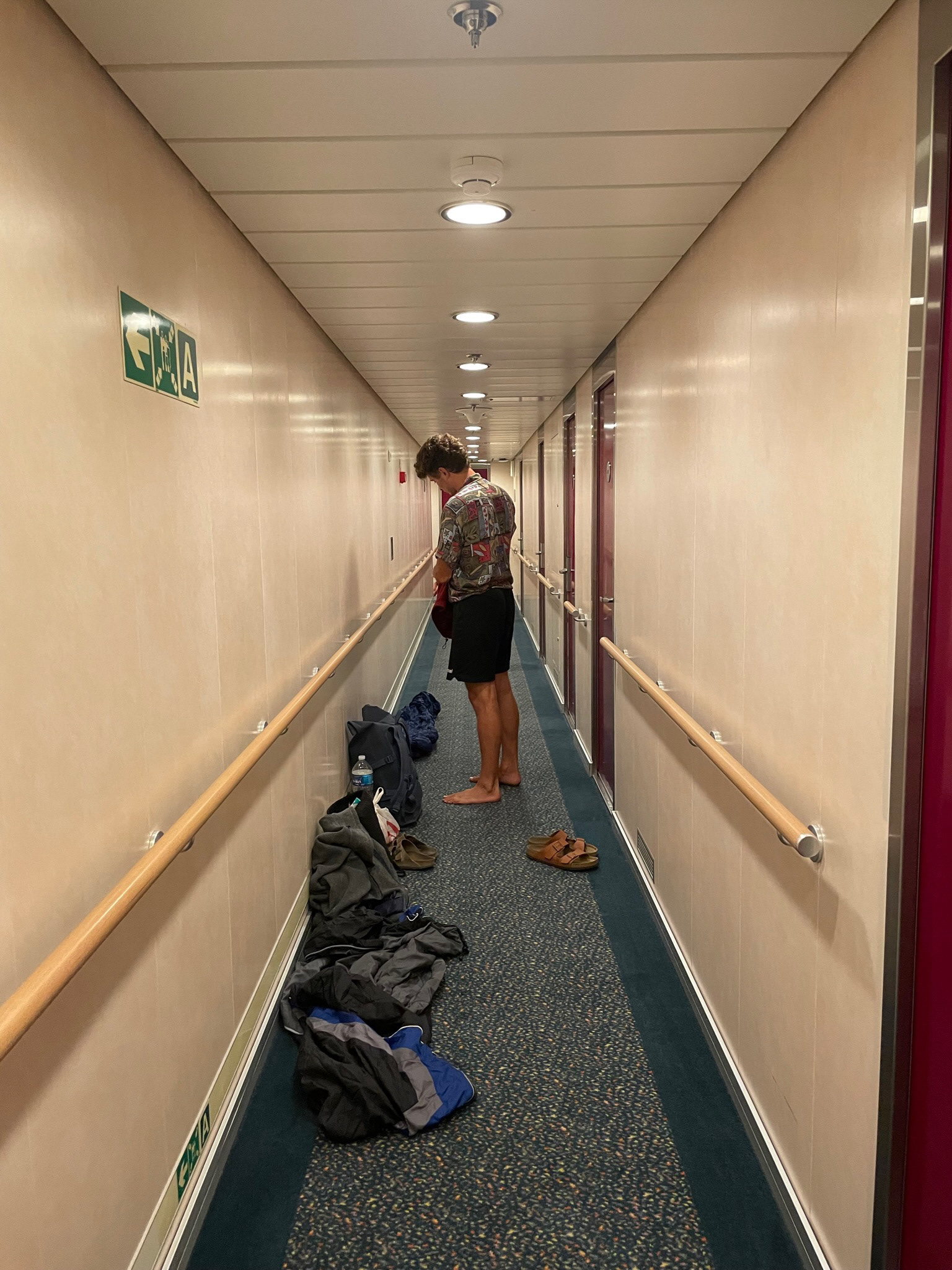 And then, before the big journey through Turkey can begin, a few more days in Greece. We arrive by ferry in Igoumenitsa, the town whose name I still can't pronounce. While Jonathan writes his last exams in Istanbul, Louis and I enjoy the calm before the storm. Life is a Beach. Together with family and friends, we first relaxed on the west coast, then later in Athens and are still preparing the trip and this page a little bit - really just a very very little bit.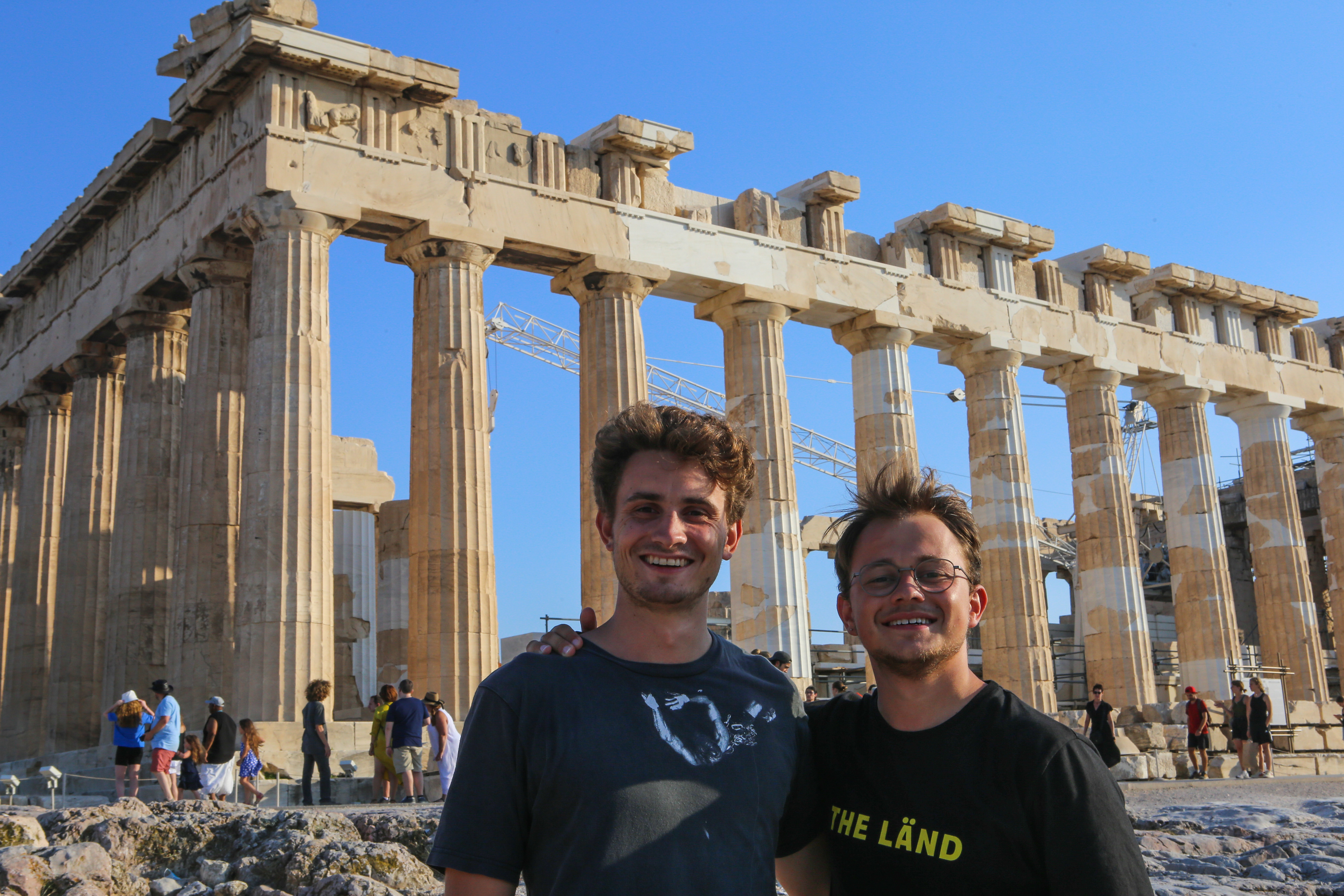 Endless tourist programme. Acropolis Museum, Acropolis, Poseidon Temple. And then, after a short stop in Thessaloniki, we finally cross the border. You can see that Greece and Turkey have a lot of problems with each other. As we drive over the border bridge, the soldiers face each other with blue and red on their lapels, machine guns at the ready. Even 38 degrees in the shade don't help with international understanding. We drive past the soldiers and have arrived in our destination country.
Two hours later, we embrace Jonathan and get ready for a week in Istanbul.